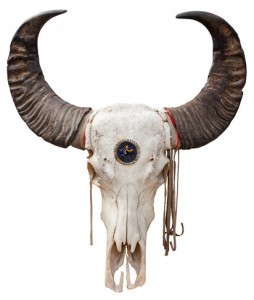 Looking for a new decorating style for your home that will add charm and warmth? Consider Southwestern or Rustic style, which is fast becoming one of the most popular design trends in the home fashion industry. Rustic style decorating gives your home a casual feel that brings to mind cozy log cabins in New Mexico or sprawling Arizona ranches. So how can you add a Southwestern flair to your décor without having to move to the desert?  Michigan Building Specialties has some tips!
Color
Vibrant, earthy colors are the cornerstone of the Rustic style. Freshly painted walls and colorful throw pillows and rugs in hues such as cactus green, adobe red and desert-toned neutral hues combined with splashes of bright yellow, dusty orange and deep turquoise add a Southwestern feel to any room.
Textiles
Certain types of fabrics also give rustic flair to home design. Woven fabrics, leather, and suede make great upholstery for Southwestern furniture, or you can choose to incorporate oversized furniture made of rugged wood or iron.
Accents and Accessories
The best way to accessorize a Southwestern style room is to draw from nature.  Hand-painted clay pots, painted ceramic pieces, and striped serapes (colorful wool shawls) hung on the wall make rustic great accents that will make your room pop.
Other Decorating Elements
There are several other design elements that are utilized in Southwestern decorating. Some of the most common include:
Repurposed and whitewashed wood
Bamboo, wicker, and burlap
Raw edge and sun bleached fabrics
Distressed velvet
Vintage toile
Felt
Raw silk
Hand knitted or woven blankets
Vintage crocheted lace
Terracotta pottery
Aged mirrors
Mercury glass
Cow hide
Sheep skin
Vintage country style paintings and old photos
Distressed/chipped paint
Antlers or horns
Remodeling Elements
Aside from Southwestern decorating, there are remodeling projects that can also change the style of your home into a more rustic setting, including adding terracotta tiles to floors, countertops, and walls. For a more in depth remodeling project, consider adding distressed style wood flooring or thick, oversized ceiling beams to your home.
Bringing these elements of Southwestern design into your home is a great way to change the whole look and feel of your personal space.  For more information about rustic design and decorating, please visit our website at http://www.4-mbs.com/.
MBS
Call Michigan Building Specialties at 866-464-2534 for a personalized home remodel. We have locations in Adrian and Ann Arbor, Michigan. We look forward to meeting you!
Adrian
1001 W. Beecher St.
Adrian MI, 49221
Ann Arbor
179 Little Lake Dr.
Ann Arbor, MI 4810
Connect to MBS